Electric Dog Fencing Solution That is Right For Your Dog
Pet Stop® of Central PA provides Central Pennsylvania with the highest quality underground electric dog fencing systems. Whether you need to keep your dog contained indoors (away from rooms, stairs, garbage or litter boxes), or safe outside (in the yard, out of garden beds, ponds, pools, and driveways), we've got you covered!
Outdoor Solutions
We provide installations of outdoor underground fencing system that will not only keep your pet safely contained, but can also keep your pet out of your garden, landscaping, pool or other off-limit zones.
Indoor Solutions
Pet Stop® brings the benefits of boundary setting indoors, too. Our technology can easily keep kitty off the kitchen counter, the dog out of the litter box or correct any other behavior issues you may be experiencing.
GentleSteps™ Training
Keeping pets safe in the yard and away from danger doesn't have to be difficult or stressful! To reduce the stress associated with introducing pets to their new fence, Pet Stop® has introduced the new GentleSteps™ training method. GentleSteps™ training is the modern and incremental training program that reduces problems more commonly associated with traditional containment training by using barely perceptible levels of collar stimulation, just a tickle, during the critical training phase. Not only do pets learn boundaries faster with GentleSteps™, but the training is also fun.
Customer Testimonial

---
Hi Mike,
Thought you might enjoy this picture of Liberty at the very end of her training. Just a few "bad" flags still up.
"Bad" flag on the left, deer on the right and Liberty looking back at me thinking "You've got to be kidding"
Dennis Brown
Dillsburg, PA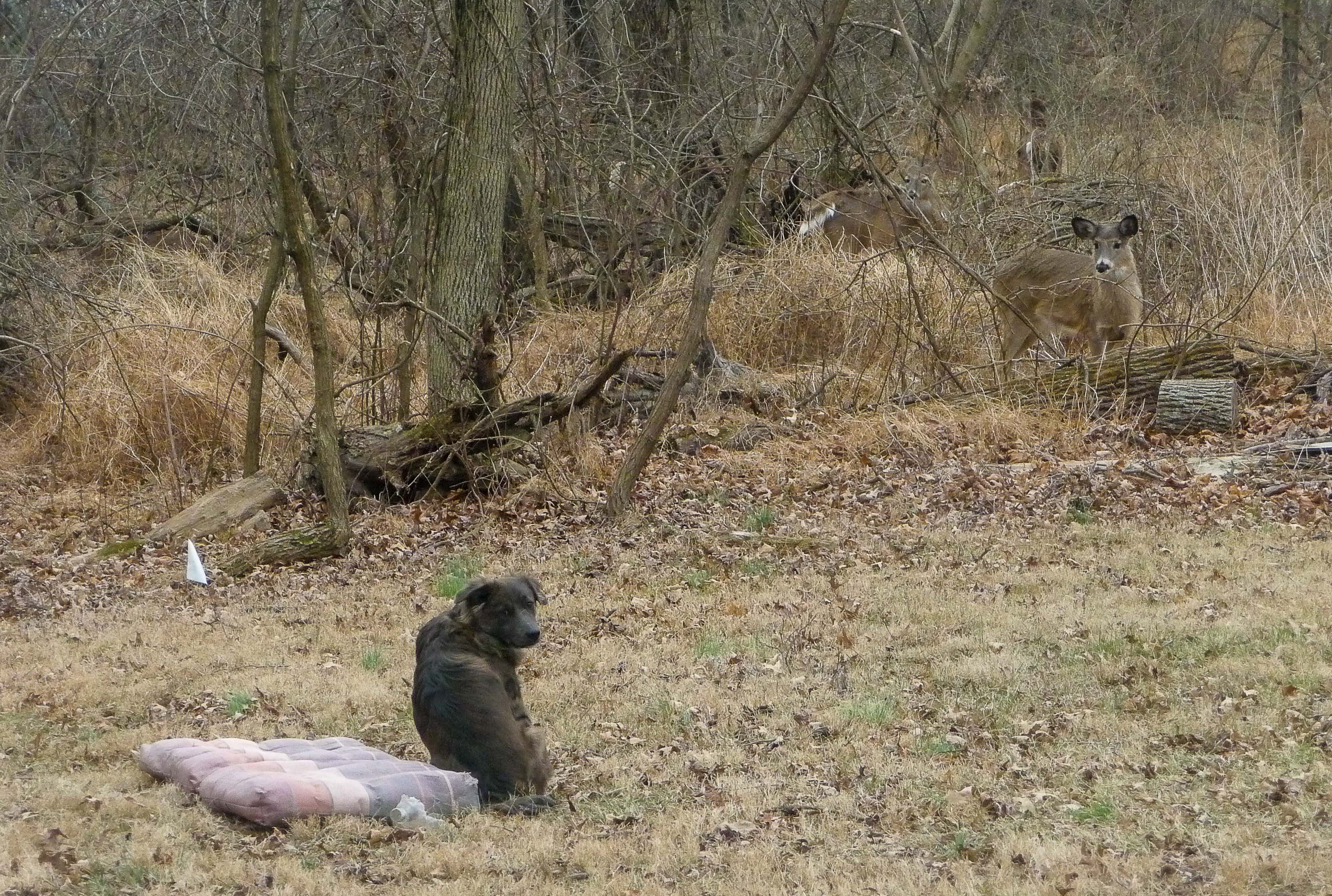 Custom Pet Fence Installation
The installation process of your new fence is actually quite simple. We will bury a wire around the perimeter of your property with training flags to indicate where the new underground boundary is. This wire begins and ends at a transmitter that is located at an indoor outlet for power, typically in a garage. Your dog will begin to wear a small customized receiver that is programmed for their individual size and temperament. Using our low-stress GentleSteps™ Training method, your pet is introduced to the boundary and is free to roam your property with training flags removed in roughly 1-2 weeks.
We'll custom-design a fence layout to meet your specific needs. Below are some examples of our most common layouts: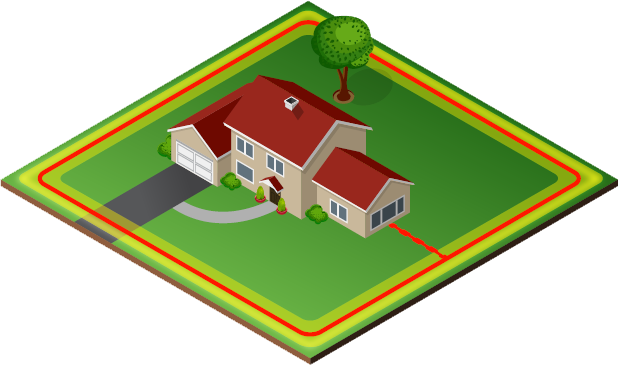 Full Perimeter Loop
Our most common layout installation is a Full Perimeter loop. This layout gives your pet free range to roam your entire yard but not leave it.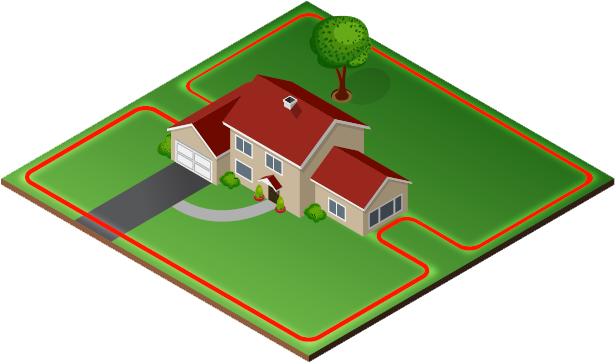 Figure 8 or "Pinch in"
Also common is the Figure 8 layout. It's like the Full Perimeter loop, but with a pinch in the middle. This allows you to contain your dog in either the front yard or the back yard, it's up to you.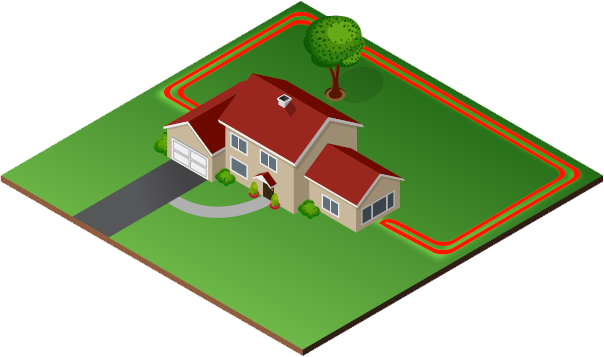 Double Loop
The Double Loop layout is used to contain only the front or back yard. It's generally only used when your property's geography won't allow for installation around the whole property.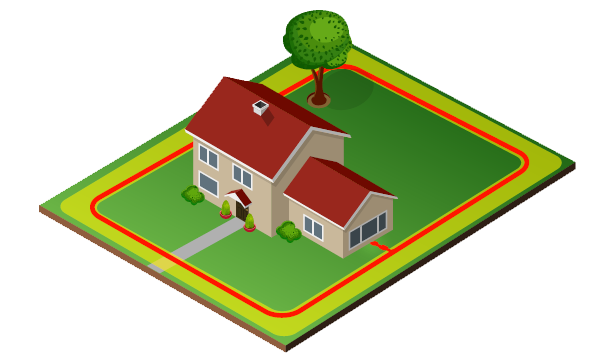 Edge-To-Edge™
Small yards are no problem at all for Pet Stop technology. Our boundary fences offer settings to create a one-sided signal zone around the perimeter wire in order to maximize the amount of yard your pet can enjoy.
Independent Support For All Electric Dog Fences
Do you already own an Invisible Fence® system? We offer independent support and service for all brands of pet containment. We offer Invisible Fence® owners Pet Stop® brand compatible collars, transmitters and batteries. Whether you've got a wire break or just need spare equipment, we've got you covered.
Support
Are you interested in your own Pet Stop system, or in need of support for your existing system? Call Us Today 717-566-5677 or contact us using the form below.